Kieran Trippier backed Tottenham team-mate and England skipper Harry Kane as the right man to lead the Three Lions into the World Cup as preparations continued for their opening game.
Kane's fellow forward Marcus Rashford sat out of training for a second day in Russia, with Gareth Southgate working towards Monday's meeting with Tunisia.
Rashford worked alone at the team's hotel in Repino as his team-mates trained in Zelenogorsk.
The squad and coaching staff observed a minute's silence before training, paying respects to the victims of the Grenfell Tower fire on the one-year anniversary of the tragedy.
England had their official FIFA VAR briefing on Wednesday but were able to enjoy some lighter preparations on Thursday – continuing to use a Nerf ball in training before Gary Cahill beat Daily Mail journalist Charlie Sale at darts in the media centre, where ten-pin bowling was on the agenda for some players.
Trippier was one of those to try his luck with a bowling ball, shortly after he had praised Kane in front of the press.
"There's no better person to lead us at the World Cup," he said.
"He's a great leader, on and off the field, a top professional. Even off the field just speaking to him one to one. He's a great person – if you ever need help he's there for you as an individual or a group."
Picture of the day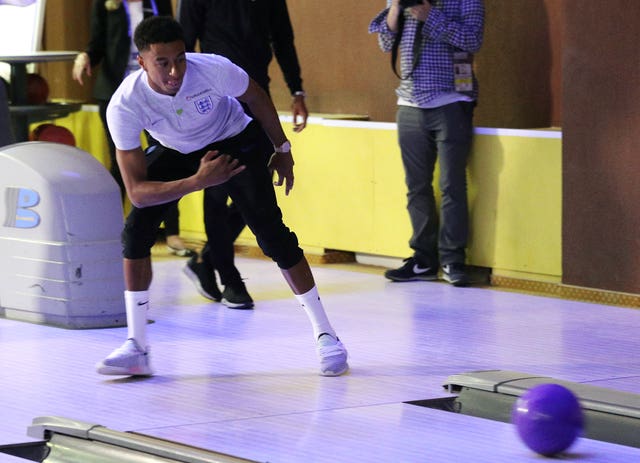 Quote of the day
Video of the day
Daily social
What's on tomorrow?
Like Wednesday, England have a part-open training session for 15 minutes from 0915 to 0930BST at the Spartak Zelenogorsk Stadium in St Petersburg, followed by selected players appearing at the media centre in Repino at 1330BST.
Three Lions throwback