Lindsey Vonn is confident she has the fortitude to finish her final Winter Olympics on a high.

The 33-year-old from the United States is arguably the greatest ski racer of all time, yet she has just one Olympic gold, from her third Games in Vancouver in 2010.
Vonn missed the Sochi 2014 Winter Olympics through injury and is continuing to manage a serious knee problem which is expected to make Pyeongchang 2018 her fourth and final Olympics.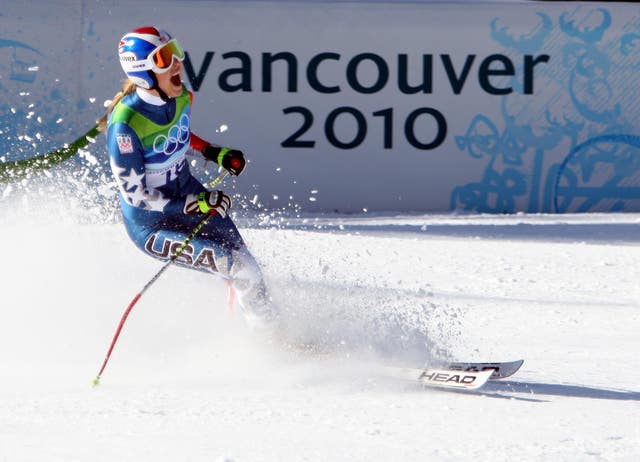 She plans to draw on the love of her late grandfather and the presence in South Korea of her dog, Lucy, a spaniel, in seeking success in the downhill, super-G and combined events here.
"In 2010 I was a much healthier athlete, but in 2018 I'm a much stronger athlete, not just physically, but mostly mentally," Vonn said.
"It's harder in some ways, definitely, that it is my last Olympics, because I really want to end on a high note. I really want to put an exclamation point on my career.
"The mental strength really comes into play when I'm in the starting gate.
"It's when you don't want the nerves to get to you, when you can stay calm, when the pressure is at its peak.
"Those are the moments when you really have to believe in yourself and you have to trust in your ability. And I do. I've done it before and I know I can do it again."
Vonn cried when recalling her grandfather Don Kildow, who died last year. She credits him with her love of skiing.
"He's been such a big part of my life," she said.
"I know he's watching and I know he's going to help me. I'm going to win for him."
Vonn says outside hopes often prevail at the Olympics, as the weight of expectation plays on the minds of the serial winners. She vowed she will not be overawed this time, having learned from experience how to handle the Olympic pressure.
She added: "I'm just going to lay it all out there. I'm going to give it everything I have. I'm not going to be nervous.
"I feel like I'm coming into these Olympics on a hot streak."
Vonn has claimed two downhill World Cup wins in Garmisch and one in Cortina since the start of the year.
She has travelled from her home in Vail, Colorado to Pyeongchang with her dog for companionship.
She said: "It's extremely lonely on the road. She travels with me everywhere.
"I was questioning whether I was going to bring her here because it was a long trip, but she's always with me so I figured I need her for the most important event."
Vonn is leaving nothing to chance – she was wearing gloves to guard against infection – and has targets beyond these Games, including the World Cup wins record of 86 held by Sweden's Ingemar Stenmark.
Vonn, who has 81 wins to date, said: "I think next year I can get beyond that. As long as my knee is holding up and I'm still able to win, I'll keep skiing.
"It really depends on my knee. That's the determining factor in my retirement."