Former Tory MP David Mackintosh has been found not guilty of withholding information about the source of £39,000 donated to his election campaign fund.
Jurors at Warwick Crown Court also acquitted businessman Howard Grossman, who had been accused of using third parties to conceal the source of nine separate donations to the Northampton South Conservative Association during 2014.
Jurors deliberated for almost 18 hours over five days before clearing both men of two charges of withholding information from the treasurer of a registered party between April and May 2014 and June and September 2014.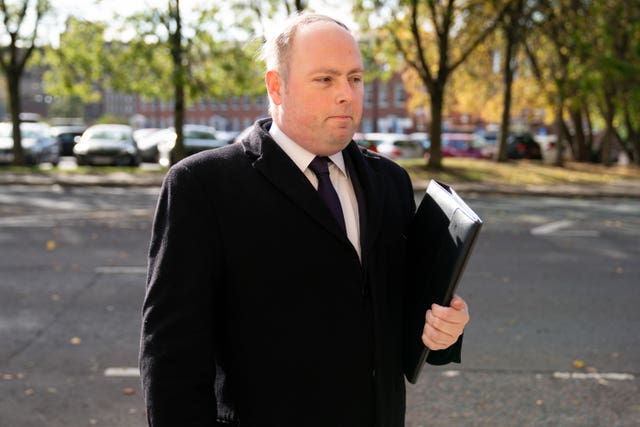 Mackintosh, the MP for Northampton South between 2015 and 2017, told the trial he did not know any of the third parties' donations had been provided by Grossman.
The 44-year-old, also a former leader of Northampton Borough Council and a European Parliament whips' office worker, told the court he had a "working knowledge of compliance for donations" but was "by no means an expert".
Grossman, 61, from Bushey in Hertfordshire, opted not to give evidence in his defence.
The proceedings against Mackintosh and Grossman were the first-ever Crown Court trial related to an alleged offence under the Political Parties, Elections and Referendums Act 2000.
In a statement issued after Mackintosh and Grossman were acquitted, Northamptonshire Police said: "This was an important test case as it was the first time these offences have been prosecuted and we respect the jury's decision after five days of deliberation.
"While David Mackintosh and Howard Grossman were acquitted, it should be remembered that five individuals have pleaded guilty to facilitating the disguised payments with two awaiting sentence.
"The other three defendants received sentences ranging from a £6,000 fine to suspended prison sentences."