Several fire control room operators were reluctant to tell Grenfell Tower residents to flee even after stay-put advice was changed, a manager has revealed.
Joanne Smith, senior operations manager for the London Fire Brigade (LFB), said she made the "quick-time" decision to tell people to evacuate rather than stay in their flats within 15 minutes of arriving at the force control room.
However, she admitted not all operators were made aware of the change immediately, while others were uncomfortable with sending residents into potentially worse conditions.
The inquiry was shown excerpts from three 999 calls made from flat 193 on the 22nd floor, where the Choucair family lived and where neighbour Naomi Li was taking refuge.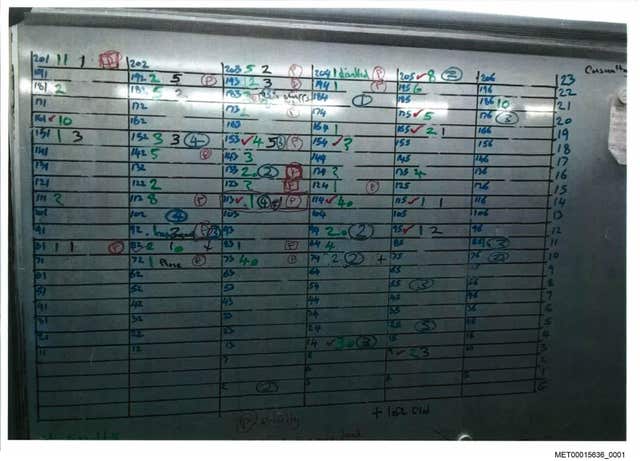 They were all made after 2.30am, the rough time Ms Smith said she had made the decision to change the stay-put advice to callers.
Ms Li, the third caller, later managed to escape through thick smoke down 22 flights of stairs.
Her neighbours who stayed, Nadia Choucair, 33, her husband Bassem Choukair, 40, their three children Mierna, 13, Fatima, 11, and Zainab, three, along with their grandmother Sirria, 60, all died.
In the first conversation, at 2.37am, the operator urges the occupant to stay inside and keep herself safe, adding: "Ring us back if it starts catching fire in your house."
In the second, at 2.43am, the operator tells the caller to get out "if it gets very, very bad", adding: "You make the decision whether you think you need to leave or not, all right?"
Ms Smith said: "I think maybe some of the operators were scared that they would put the callers into worse conditions.
"I think that would be a genuine thought running through the control officer's' mind.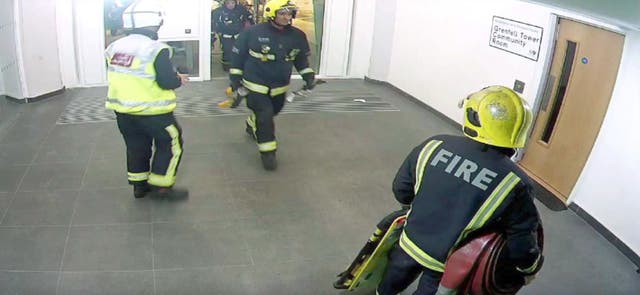 "There was a hope that fire crews would reach them before they had to leave their flats on their own."
LFB policy guidance states that a person is usually safest to remain in their flat, unless affected by smoke, heat or fire.
Ms Smith continued: "This was a unique situation to us.
"That decision (to change the advice) had never been made before and we'd never put control officers in that position to tell callers to go into a possibly worse environment to have any chance of surviving.
"So maybe there was some reluctance initially with some operators that felt uncomfortable with that and uncomfortable with that decision, but they still have provided them with the information and then asked them whether that decision to leave or not they felt comfortable with.
"I think that happened several times through several calls during the evening after the decision is changed."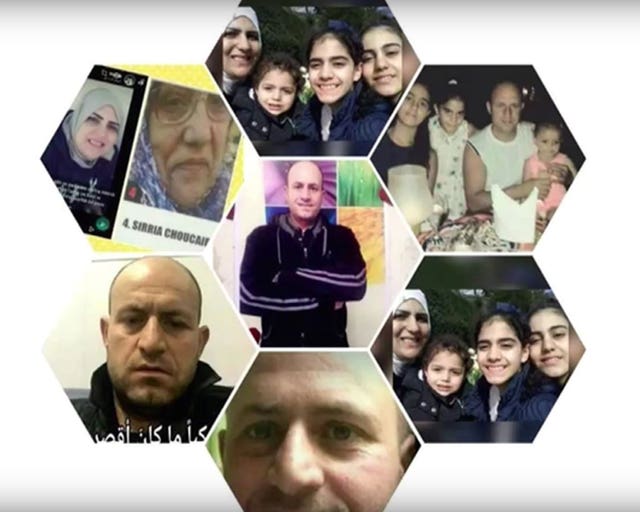 In the third call, which started at 2.51am, the operator tells Ms Li she must decide whether it would be safer for her to attempt escape or stay inside.
However, later on in the call, the tone of the operator becomes more insistent, telling the caller: "Your best bet is to try and make your way out the building."
Asked if this was the advice she had communicated to control staff, Ms Smith said: "No, they've clearly felt uncomfortable with that and they've given a range of options."
She added that she could not explain the shift in emphasis.
Earlier on Thursday, the inquiry saw an earlier 999 call from Ms Li in which the operator did not explore possible escape routes with her.
In it, the operator said she could not advise her on whether she should leave the flat or not.
"Would it be usual practice in the control room to leave matters there or would it be usual practice in the control room to explore means of safe escape?" counsel to the inquiry Richard Millett asked.
Ms Smith replied: "It would have been usual practice to go on and explore means of escape, but that would be if we were receiving one or two calls and not the large volume of calls for help that we were receiving on that night."
She estimated operators took around 100 calls over an hour.
There were a total of 344 Grenfell-related calls received over the whole night.
The inquiry continues on Monday.